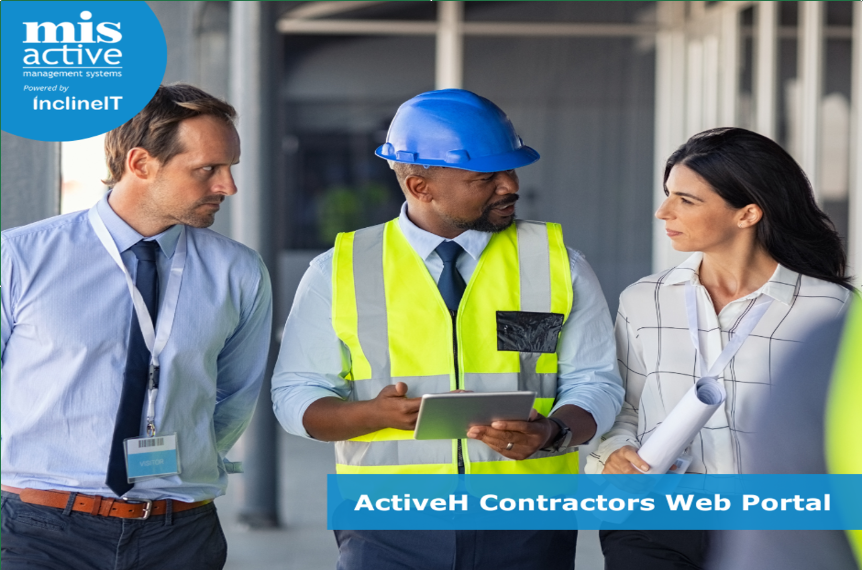 Five years on from the Grenfell Tower disaster, the Building Safety Act 2022 became law in April, bringing changes to the way residential buildings are built and maintained, and new protections for leaseholders. Add to that ambitious net zero targets and the growing desire for housing organisations to achieve wider social value priorities only increases pressure on housing management teams who use outdated, legacy systems to manage their housing portfolio. 
As the construction industry faces many more challenges such as keeping up with compliance regulations, reducing costs by effectively prioritising jobs and completing them to a high standard, to managing documentation and communication effectively out in the field, it is time for housing organisations to implement new ways of working and digitisation is key.
The innovative ActiveH Contractors Web Portal can enhance cooperation between your employees, tenants, and contractors by enabling contractors to manage works orders that have been raised and allocated to them via ActiveH. The contractor can select each job and view the details and any alerts associated with the job. They can enter the completion details, including attachments and photographs, appointment details, number of visits, variations and put a job on hold. There is also the ability to process bulk updates, enabling a contractor, for example, to process all their job completions for one day quickly and efficiently. The contractor also has the ability to view and update key component information related to the assets, such as Asbestos, Fire Risk, etc.
Optimise processes and improve job efficiency.
Establish a clear audit trail enabling better decision making and compliance management.
Monitor job progress in real-time and identify whether the contractor meets your requirements.
Increase productivity by reducing manual burdens.
Build and maintain residential buildings more efficiently, reducing carbon emissions and costs.
+ more!
More collaborative forms of working will help landlords, housing associations, local authorities and the construction industry share a reduction in pressure from the responsibilities of new regulatory and sustainability requirements. The ActiveH Contractor Web Portal is just one solution out of many within the ActiveH housing management system that MIS Active Management Solutions can offer to help you improve your processes, scale your business and achieve your goals.  
Email ask@mis-ams.com to find out more or arrange a demonstration.