What if Facebook did Housing?
You'd be forgiven for thinking that Facebook did content, that Uber did taxis or Airbnb did hotels. They don't of course; they just provide the platform to bring together the people to provide content, taxis and hotels.
But you'd definitely be forgiven for thinking they did. What they all share is a market that's undergone digital disruption. The technology is the business and the business is technology.
But that could never happen to social housing, could it? It's not even in the private sector – so how could that ever be the case? We deal with a section of the population that has very specific needs and requirements – how could technology ever hope to provide the personalised service of a housing association?
Digital disruption is everywhere
Digital disruption is everywhere. From Amazon and the semi-decimation of our high street – which is still claiming some of our biggest retailers like BHS – to the decline in traditional newspaper circulations and of course, hotels and taxis. Technology is the enabler to allow infrastructure to be used more efficiently and any sector that has multiple players performing similar services is waiting to be disrupted.
Public and third sector organisations are no different – they can harness the power of the connected citizen rather than the organisation – in this case the housing association. Essentially, we will reach a point where our local authorities are just a digital platform where all its services are outsourced and the citizen procures the services they require. And we're not that far away from this.
We're already seeing self appointing – where tenants can log into their housing association and provision appointments from third party repair and maintenance contractors to fix problems in their home. This slowly removes the need for expensive call centres to provide the same service – freeing up the time for housing officers to do higher value tasks.
Ultimately, it's all about the outcome to the end user – the tenant. As long as they can get the services they need, they don't mind how that happens, and if technology is the enabler, then the housing association could theoretically be an algorithm.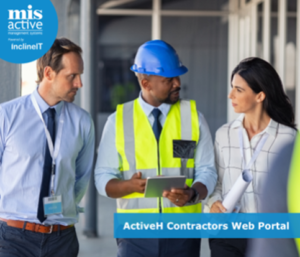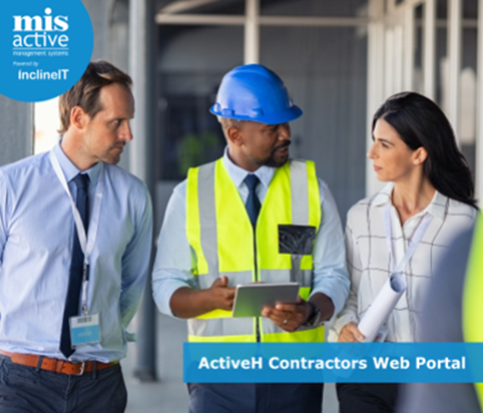 Blog
Contractors Web Portal Five years on from the Grenfell Tower disaster, the Building Safety Act 2022 became law in April, bringing changes to the way residential buildings are built and maintained, and new protections for leaseholders. Add to that ambitious net zero targets and the growing desire for housing organisations to achieve wider social value priorities only increases pressure on housing management teams who use outdated, legacy systems to manage their housing portfolio.  As the construction industry faces many more challenges such as keeping up with compliance regulations, reducing costs by effectively prioritising jobs and completing them to a high
Read More »
Sign up to our newsletter
Sign up today for hints, tips and the latest news at MIS-AMS.

By clicking 'Submit' you understand and agree to us using your information to respond to your enquiry and to email you further marketing communications from MIS-AMS. You can unsubscribe or change your email preferences at any time.