Mobile working allows businesses to evolve with new ways of working. With ActiveH Mobile Working Solutions (MWS), you can drive a digital approach to all aspects of your business and mobilise all aspects of field work out in the community.
Mobile housing management solutions make it possible for housing managers to manage their properties from anywhere. These solutions streamline communication and help housing managers save time and money by automating mundane tasks. With mobile apps, managers are able to respond to maintenance requests and tenant inquiries quickly and efficiently.
We offer a variety of mobile solutions that are all are seamlessly integrated with the central ActiveH system, with updates passed to and from the relevant solutions as repairs, inspections, surveys, and tenant visits are carried out and completed.
ActiveH Mobile Working Solutions
Click the options below to see more information. 
Benefits of Mobile Working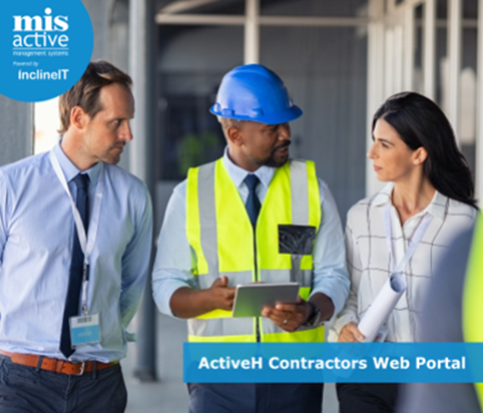 Blog
Contractors Web Portal Five years on from the Grenfell Tower disaster, the Building Safety Act 2022 became law in April, bringing changes to the way residential buildings are built and maintained, and new protections for leaseholders. Add to that ambitious net zero targets and the growing desire for housing organisations
Read More »
Sign up to our newsletter
Sign up today for hints, tips and the latest news at MIS-AMS.

By clicking 'Submit' you understand and agree to us using your information to respond to your enquiry and to email you further marketing communications from MIS-AMS. You can unsubscribe or change your email preferences at any time.