Housing management system
Developed in-house in the UK, ActiveH offers an intelligent housing management software solution that harnesses the latest developments in technology for the housing market in England, Ireland, Scotland and Wales.
Housing management software can be an invaluable tool for landlords, property managers, and tenants, offering a variety of benefits. From streamlining the rental process to increasing communication and accountability, a good housing management system can make managing a property much easier and more efficient.
ActiveH offers a proven alternative to fragmented legacy applications, simplifying and automating housing management processes. This truly integrated housing management system offers a comprehensive software solution for:
Estate management
Landlords
Social enterprises
Social housing associations
Local authorities.
Your one-stop source for innovative housing management software:
ActiveH Housing Management Solutions
Click the options below to see more information. 
Introducing a customer forum
Introducing the Customer Portal
The journey to ActiveH Web
Introducing hybrid working
Customers live on ActiveH Web
Shape the future of ActiveH
In 2015, Chris McLaughlin took over as Managing Director from his father. Chris was excited to take what his father had built and look to the future and this has lead MIS-AMS to spin up new innovations. 
ActiveH is under continuous development, not just to maintain compliance with legislative changes, but also to harness the latest developments in technology to stay at the forefront of delivering feature rich, highly usable and extremely scalable business solutions to the housing market.
The key to our ongoing success is our flexible approach, whilst ensuring compatibility and scalability in matching business problems with the appropriate solutions.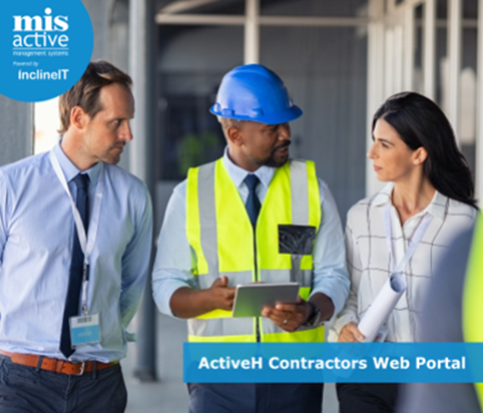 Blog
Contractors Web Portal Five years on from the Grenfell Tower disaster, the Building Safety Act 2022 became law in April, bringing changes to the way residential buildings are built and maintained, and new protections for leaseholders. Add to that ambitious net zero targets and the growing desire for housing organisations
Read More »
Sign up to our newsletter
Sign up today for hints, tips and the latest news at MIS-AMS.

By clicking 'Submit' you understand and agree to us using your information to respond to your enquiry and to email you further marketing communications from MIS-AMS. You can unsubscribe or change your email preferences at any time.