housing management solutions
Family-run and independent, our customers that range in size from under 100 to over 70,000 assets, are our top priority.
ActiveH is the smart choice for housing and asset management​
With the right technology, you can enhance operational efficiency and deliver faster, better support to your customers.
ActiveH puts tenants at the heart of service delivery and allows services to be tailored specifically to their differing needs.
Our in-house software developers offer expertise that is invaluable to ensure quick and cost effective project delivery.​
Benefits of ActiveH solutions:
ActiveH Housing Management Solutions
What our happy customers have to say
We genuinely felt as if they were working as a part of our team – which in this market is pretty unique. I have worked with various housing software vendors over the years, and none match the service delivered by the team at AMS.​
MIS Active Management Systems have been helpful with moving the project forwards despite challenges with internal delays at BHA. It is unique to find a supplier who are very responsive to the needs of the business in the way that MIS-AMS have been.​
The system we used until now required a lot of manual effort with a lack of flexibility and functionality. MIS-AMS offered a housing management system that is integrated, flexible, scalable and mobile. It will allow us to realise cost and resource time savings across the business.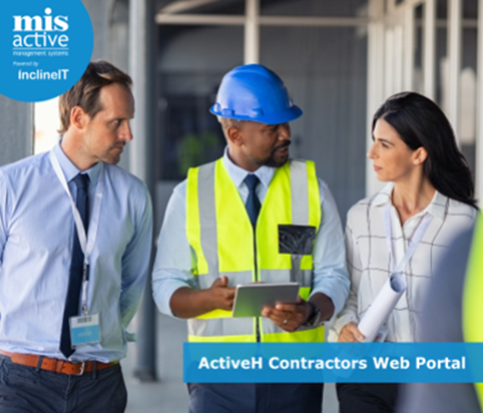 Blog
Contractors Web Portal Five years on from the Grenfell Tower disaster, the Building Safety Act 2022 became law in April, bringing changes to the way residential buildings are built and maintained, and new protections for leaseholders. Add to that ambitious net zero targets and the growing desire for housing organisations
Read More »
Sign up to our newsletter
Sign up today for hints, tips and the latest news at MIS-AMS.

By clicking 'Submit' you understand and agree to us using your information to respond to your enquiry and to email you further marketing communications from MIS-AMS. You can unsubscribe or change your email preferences at any time.