Warwick District Council, that owns an estate of around 5,600 council properties across the Midlands, has gone live with MIS AMS's smoothing and modelling ActiveH software to drive down costs and create efficiencies when managing it's properties stock repairs and voids.
Delivering better resident services
Warwick District Council completed a 12-month audit of its entire estate and sees major efficiencies created to deliver better resident services as a result. Amanda Bennett, Service Improvement Manager at Warwick District Council explains: "We've audited all our properties from the roofs down to the bathrooms and kitchens which gives us visibility on when we need to do planned work over the next 20 years of each asset. For example we can see when properties need rewiring and when windows are ready for replacement, and we can also see where those properties are in geographic location to each other – which means we can be increasingly efficient in terms of hiring contractors to undertake the work in a locality."
ActiveH housing management software
The properties span is from Kenilworth, Leamington-Spa, Warwick and surrounding villages within Warwick district. Some are located in semi-rural areas and they are made up of sheltered schemes, general needs properties, low and some high-rise flats.
Amanda Bennett said, "The software provides us with the visibility of projected costs in terms of repairs and also 'voids' in between rentals. We can better manage our costs and forecasts against our projected rental income and be more efficient. We may have 40 new bathrooms to fit at any one time – and that gives us greater buying power if we are able to buy in bulk – which also helps drive efficiencies in our supply chain. Everything from guttering, windows, electrics, bathrooms and kitchens means we can negotiate better deals for ourselves based upon the knowledge we now have at our fingertips."
The right information at your fingertips
Chris McLaughlin, Managing Director of MIS Active Management Systems said, "Driving costs down and creating efficiencies is paramount for our local authorities and it's only possible if you have the right information at your fingertips to empower your staff to make those savings. Warwick District Council has put in the leg-work of auditing its estate and now it can reap those efficiencies over the next 25 years by being better able to manage its estate and the projected costs."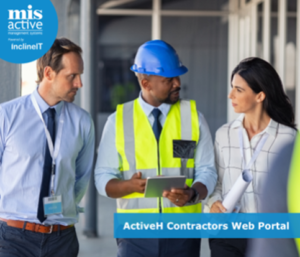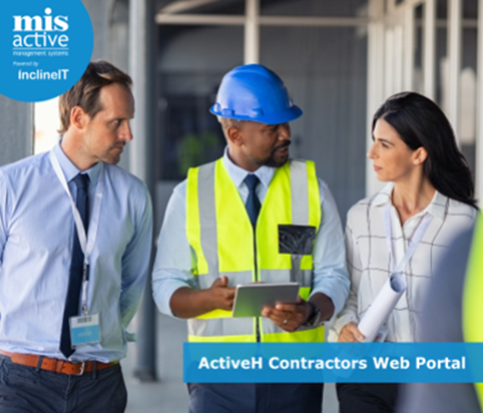 Blog
Contractors Web Portal Five years on from the Grenfell Tower disaster, the Building Safety Act 2022 became law in April, bringing changes to the way residential buildings are built and maintained, and new protections for leaseholders. Add to that ambitious net zero targets and the growing desire for housing organisations to achieve wider social value priorities only increases pressure on housing management teams who use outdated, legacy systems to manage their housing portfolio.  As the construction industry faces many more challenges such as keeping up with compliance regulations, reducing costs by effectively prioritising jobs and completing them to a high
Read More »
Sign up to our newsletter
Sign up today for hints, tips and the latest news at MIS-AMS.

By clicking 'Submit' you understand and agree to us using your information to respond to your enquiry and to email you further marketing communications from MIS-AMS. You can unsubscribe or change your email preferences at any time.