Two Rivers Housing paves the way for omnichannel customer services
Housing association, Two Rivers Housing, that manages an estate of 4,000 properties and 6,000 tenants across Gloucestershire and Herefordshire, has taken another step closer to providing omnichannel customer service by implementing MIS Active Management Systems housing management software.
Modernising ways of working with ActiveH housing management software
Two Rivers Housing, which first began implementing MIS Active Management Systems software in 2003, has worked in close partnership with the Northwich based team over the last year to modernise their repairs and contractors software to make it more user friendly.
The developments have enabled customer appointments to now be booked based on a favourability rating and in clusters geographically, proving hugely beneficial to the small rural housing association whose stock is spread out over a wide geographical area and whose tradesmen often struggled to meet all their appointment commitments.
This is a fantastic story of two organisations working closely together to create something spectacular! The new appointment system has already made Two Rivers Housing more efficient in the handling of customers' repair requests and this is making their customers happier as they are receiving an improved and quicker level of service
Overcoming workspace boundaries to maximise productivity 
Two Rivers are committed to offering customers appointments at first point of contact and within two-hour time slots, if required, and the software enables them to offer this level of service without affecting the efficiency of their small internal contractor. Staff morale has also improved immensely as the software is a lot easier to use.
"MIS listened to our concerns with previous versions of the software and responded.  They have now delivered a solution that meets the majority of our business requirements and we can now move forward with our aspirations to offer appointments online" explains Maria Hale, Customer Services Manager at Two Rivers Housing.
Chris McLaughlin, Managing Director at MIS Active Management Systems said: "The team and I here at MIS are dedicated to giving our customers a very personal level of service and our on-going work with Two Rivers Housing is a clear example of this. We have liaised very closely to create a system that will work just as the team need it too across their organisation and daily tasks. Our system is resolving problems efficiently and costs can be driven down by offering digital alternatives to traditional methods."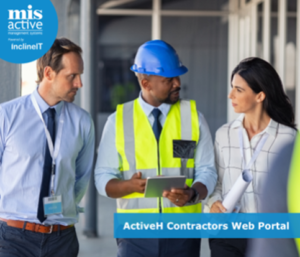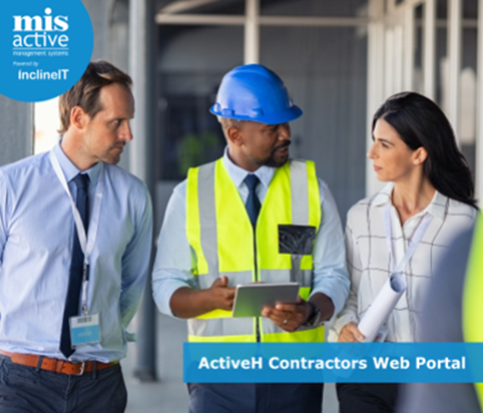 Blog
Contractors Web Portal Five years on from the Grenfell Tower disaster, the Building Safety Act 2022 became law in April, bringing changes to the way residential buildings are built and maintained, and new protections for leaseholders. Add to that ambitious net zero targets and the growing desire for housing organisations to achieve wider social value priorities only increases pressure on housing management teams who use outdated, legacy systems to manage their housing portfolio.  As the construction industry faces many more challenges such as keeping up with compliance regulations, reducing costs by effectively prioritising jobs and completing them to a high
Read More »
Sign up to our newsletter
Sign up today for hints, tips and the latest news at MIS-AMS.

By clicking 'Submit' you understand and agree to us using your information to respond to your enquiry and to email you further marketing communications from MIS-AMS. You can unsubscribe or change your email preferences at any time.