Arches Housing continues its digital journey with MIS Active Management Systems
Arches Housing has launched the Mobile CRM stage of its ActiveH roll out with MIS Active Management Systems, which will allow its teams to access tenant data remotely for the first time.
Providing a speedier, more personalised experience
Arches, a community based social housing landlord that provides more than 1,200 affordable homes in Sheffield and Rotherham, South Yorkshire, has continued its digital journey by installing Mobile CRM which will allow staff to provide a speedier, more personalised experience to their customers.
"As part of our overall Better Ways of Working strategic plan, we are focusing on how IT can improve services and processes across the business and ultimately deliver a more cohesive level of service to our tenants." explains Séamus Harkins, Data Services Manager at Arches Housing.
"The next step of our digital journey with MIS Active Management Systems was to add to our current ActiveH CRM system and enable enquiries to be dealt with at first point of contact."
The ActiveH CRM solution will improve communication with residents as well as providing housing and income maximisation officers with a mobile solution to improve access to important information while working in the community.
"Mobile CRM gives our ActiveH users the insights they need to build confidence, engage in productive discussions, follow up, and follow through promptly — anytime, anywhere," explains Chris McLaughlin, Managing Director at MIS Active Management Systems.
One of the frustrating challenges employees in housing associations face today is information overload caused by lack of context. Our integrated solution, which provides real-time data, gives the operators the tools they need to help elevate these issues, whether they're in the office or out in the community."
Séamus ended: "We have high hopes that it will revolutionise the way we manage our on-going relationships with our customers."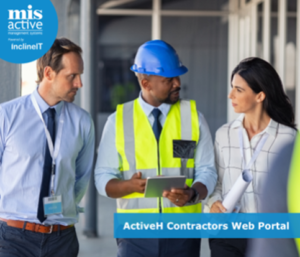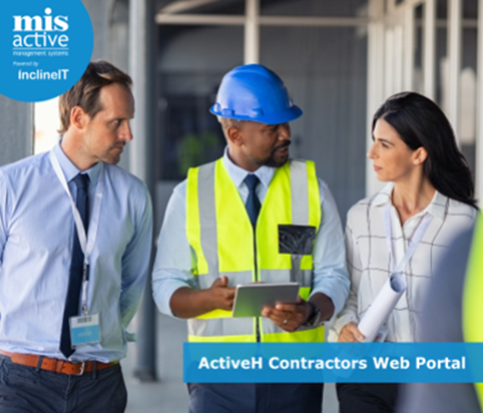 Blog
Contractors Web Portal Five years on from the Grenfell Tower disaster, the Building Safety Act 2022 became law in April, bringing changes to the way residential buildings are built and maintained, and new protections for leaseholders. Add to that ambitious net zero targets and the growing desire for housing organisations to achieve wider social value priorities only increases pressure on housing management teams who use outdated, legacy systems to manage their housing portfolio.  As the construction industry faces many more challenges such as keeping up with compliance regulations, reducing costs by effectively prioritising jobs and completing them to a high
Read More »
Sign up to our newsletter
Sign up today for hints, tips and the latest news at MIS-AMS.

By clicking 'Submit' you understand and agree to us using your information to respond to your enquiry and to email you further marketing communications from MIS-AMS. You can unsubscribe or change your email preferences at any time.