Bristol Charities has implemented ActiveH Lite
Bristol Charities, a provider of social housing in Bristol and South Wales, has implemented ActiveH Lite. ActiveH Lite, an entry-level housing management solution, will help Bristol Charities manage 88 units, mostly within Almshouses. The charity also has plans to add around a further 60 units this year.
Help remote employees access real-time information on the go
"We were using an accounts system and spreadsheets that were simply becoming cumbersome and no longer tailored for our growth – we were making do which isn't ideal," explains Andy Dixon, Financial Director at Bristol Charities.
"What we wanted was a fit-for-purpose system that would make us more efficient and transparent – one that could generate rent statements for tenants and help our team members look after tenants' needs more closely."
Bristol Charities chose the MIS Active Management Systems ActiveH Lite system, not just because it delivers an entry-level CRM system that helps remote employees access real-time information when they're out visiting their schemes, but also because it allows them to upload their notes to the system to keep things up to date whilst they're on the go.
ActiveH Lite remote working
"ActiveH Lite means that we have a system that makes our lives much easier, whilst providing all the functionality we need in terms of generating statements and keeping our remote employees ahead of the curve," said Andy Dixon.
"The remote working is an enormous bonus to the team – having the information they need about rents at their fingertips whilst also being able to capture important information about tenants such as next of kin details, information about disabilities or alert warnings."
The charity can also see how the system will scale with any growth should it be required, so there won't be any need to go back to the drawing board in a few years' time.
"ActiveH Lite is a business system, not a finance system – and although rent statements were a key driver for purchasing, it provides Bristol Charities with joined up thinking. It ticks all the boxes – suitable, scalable and supported by a committed customer service team at MIS Active Management Systems."
ActiveH Lite has everything a smaller housing organisation needs
Chris McLaughlin, Managing Director at MIS Active Management Systems, said: "Many smaller housing authorities think that they can't afford a system with the functionality they would like to see from an entry level housing management system – but they'd be wrong."
"ActiveH Lite has got everything they need – from rent and arrears to a basic level CRM system combined with remote access – it's all there, and totally scalable as the organisation grows. We're pleased to be able to support and help Bristol Charities in its growth."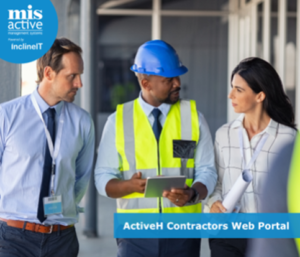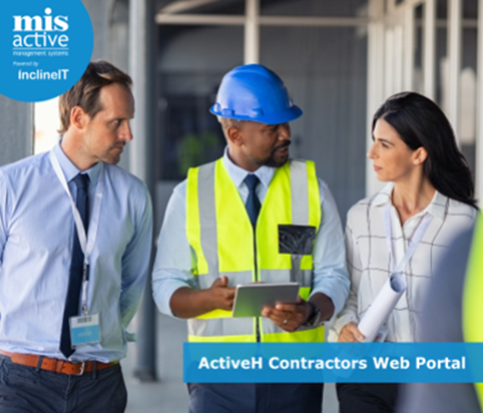 Blog
Contractors Web Portal Five years on from the Grenfell Tower disaster, the Building Safety Act 2022 became law in April, bringing changes to the way residential buildings are built and maintained, and new protections for leaseholders. Add to that ambitious net zero targets and the growing desire for housing organisations to achieve wider social value priorities only increases pressure on housing management teams who use outdated, legacy systems to manage their housing portfolio.  As the construction industry faces many more challenges such as keeping up with compliance regulations, reducing costs by effectively prioritising jobs and completing them to a high
Read More »
Sign up to our newsletter
Sign up today for hints, tips and the latest news at MIS-AMS.

By clicking 'Submit' you understand and agree to us using your information to respond to your enquiry and to email you further marketing communications from MIS-AMS. You can unsubscribe or change your email preferences at any time.