Grŵp Cynefin, the only housing association which operates across all six North Wales Local Authorities and North Powys, has announced a programme of transformation that will change how it transacts with customers and contractors across its stock of approximately 4,800 homes.
Giving tenants 24/7 access to their account
"Mobility is the main objective of the next phase of our work with MIS Active Management Systems – its core to what we want to achieve. Working in a rural community, so much of our work is remote – we'd like to offer our tenants, officers and contractors the ability to interact digitally with us whenever or wherever they may be," explained Bryn Ellis, Business Services Director at Grŵp Cynefin.
"We'll be working with MIS Active Management Systems to develop the tenant portal giving tenants 24/7 access to their account, investing in the mobile working module to allow staff to do more remotely, as well as developing the contractor portal to support our contractors on the same journey."
At present, the existing portal allows contractors to access their jobs, mark them as complete and request payment, but in this new phase of roll out the organisation aims to introduce functionality that will allow it to create appointments with tenants directly, speeding the process up and making it more efficient.
"Once the contractor has contacted the tenant to confirm a mutually convenient time and date, they will be able to log the details on the portal and a confirmation is automatically sent to the tenant – and we can see on the system the details of that appointment," said Bryn Ellis.
"Other contractors who need to visit the same property will also be able to see that access has been arranged for a certain time and date and arrange a visit at the same time. This should reduce inconvenience for tenants as we get more jobs completed in one visit."
ActiveH Mobile Contractors
It doesn't stop there though, Grŵp Cynefin also wants mobile contractors to be able to document their inspection outcomes. For example, when carrying out an electrical inspection, they would be able to upload a copy of the certificate or any relevant photos to the portal, and also record the details of any jobs they recommend should be completed at the property in the coming months.
Housing officers can then either approve those recommendations and create a works order or choose to only record the recommendations.
Grŵp Cynefin is also working to integrate SharePoint with ActiveH so that tenancy and property related documents can be better managed and accessed quickly from the system, in the office or in a mobile environment.
The overall project is due for completion in December 2020, with improvements being introduced incrementally in that timeline.
Complete this form to request a demonstration of ActiveH.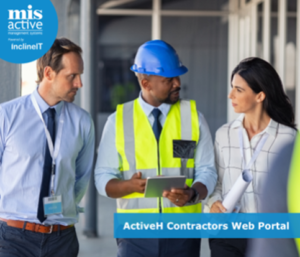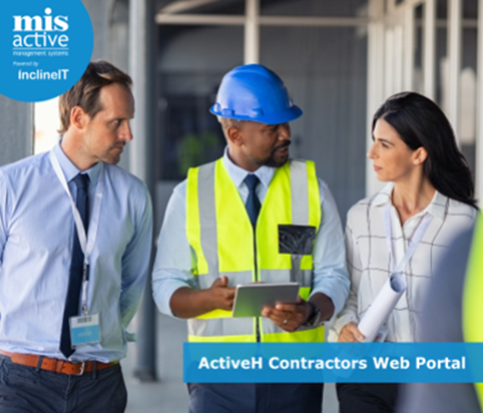 Blog
Contractors Web Portal Five years on from the Grenfell Tower disaster, the Building Safety Act 2022 became law in April, bringing changes to the way residential buildings are built and maintained, and new protections for leaseholders. Add to that ambitious net zero targets and the growing desire for housing organisations to achieve wider social value priorities only increases pressure on housing management teams who use outdated, legacy systems to manage their housing portfolio.  As the construction industry faces many more challenges such as keeping up with compliance regulations, reducing costs by effectively prioritising jobs and completing them to a high
Read More »
Sign up to our newsletter
Sign up today for hints, tips and the latest product news.