Harrogate Housing Association eliminates worry of disaster recovery
Hastoe Housing Authority has now gone live with the MIS-AMS ActiveH housing management software to manage 7,400 homes across its large and, predominantly rural estate, spanning from Devon and Cornwall to Norfolk and Lincolnshire. The estate covers over 250 villages that have varying degrees of mobile phone signal, which provides communication challenges when delivering services to tenants.
Innovative housing management solutions
Hastoe has worked closely with the MIS-AMS team to introduce all modules of ActiveH including desktop, rents, assets, lettings, planned maintenance, CRM, repairs, debt management, mobile and tenant portal. It has implemented the software to provide innovative solutions to housing issues whilst supporting its rural communities.
Hastoe is an operationally lean organisation, so our housing officers sometimes travel many miles to meet residents face to face. They required a system that could keep pace and deliver the services they need whilst on the road," explains Amanda Harris, head of customer services at Hastoe.
A fully remote housing management system
In very rural locations, ActiveH is providing the ability for housing officers to be able to log onto the full housing management system remotely and its changing the way we can deliver those services and increase the efficiency of doing so.
Officers have access to data irrespective of where they are and anything that is changed in the field can be uploaded back to the main ActiveH system remotely removing the need for duplication or rekeying on return to the office.
Ultimately ActiveH will mean that our officers can visit residents and won't need to worry about a mountain of paperwork that it may generate on return to the office – it's done on the road instead.
Enhanced housing management reporting
Going live with ActiveH also means that reporting will be easier for Hastoe. The IT department will no longer generate large reports, as much of the information will be downloadable for users and provided via dashboards as they log into the system. Those dashboards can be tailored to job roles so that housing managers can easily see those tenants in arrears, or maintenance can see the log of repairs.
"We chose MIS-AMS from a list of three final providers because we felt it was the best fit in terms of technology and great people we could work with. They understood the challenges we faced and demonstrated that we would have a good relationship with them and be able to get the best from the system." concluded Amanda Harris.
Chris McLaughlin, MD of MIS-AMS said: "It has been a pleasure working closely with Amanda and the team at Hastoe from hearing the wonderful news we won the project, to the go-live stage. We are delighted to hear ActiveH is driving efficiencies and make daily tasks easier for its on-the-road employees."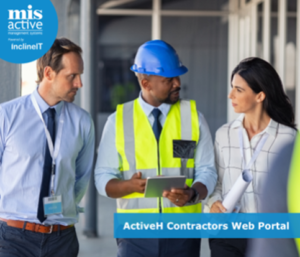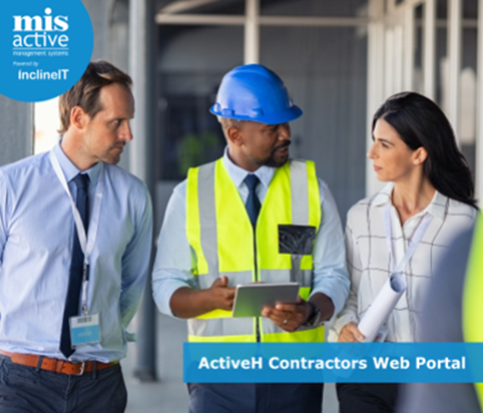 Blog
Contractors Web Portal Five years on from the Grenfell Tower disaster, the Building Safety Act 2022 became law in April, bringing changes to the way residential buildings are built and maintained, and new protections for leaseholders. Add to that ambitious net zero targets and the growing desire for housing organisations to achieve wider social value priorities only increases pressure on housing management teams who use outdated, legacy systems to manage their housing portfolio.  As the construction industry faces many more challenges such as keeping up with compliance regulations, reducing costs by effectively prioritising jobs and completing them to a high
Read More »
Sign up to our newsletter
Sign up today for hints, tips and the latest news at MIS-AMS.

By clicking 'Submit' you understand and agree to us using your information to respond to your enquiry and to email you further marketing communications from MIS-AMS. You can unsubscribe or change your email preferences at any time.