Gateway Housing Association is an ambitious housing association with 3,000 homes in the heart of London's East End with its focus on 'supporting communities to thrive'. It has been working with MIS-AMS to drive improvements in its offering to residents, engaging tenants directly in helping to shape the latest version of the customer portal on MIS-AMS ActiveH.
New housing management capabilities
The new system will offer Gateway's residents brand new capabilities, a new look and feel, as well as a simplified process.
Lynne Lee, IT Application Support Analyst, said "Gateway has grown steadily over the last five years, and as we grow, we continue to look for innovative ways to improve our tenant journey, asking those who'll eventually be using it is the perfect way to ensure it meets our residents' needs. Working with MIS Active Management Systems, we know we can continue to improve the portal together".
Gateway invited tenants to share their views on colour schemes, call to action buttons, layouts and much more. This information was then used to create the final system.
Empowering tenants with a refreshed customer portal
Lynne continued, "Our ultimate goal is to provide a higher quality service which is easier to use with greater focus on the needs of our tenants. Implementing the refreshed customer portal has empowered tenants and has given Gateway staff greater ability to solve issues, before they become problems".
ActiveH Lite has everything a smaller housing organisation needs
Chris McLaughlin, Managing Director at MIS Active Management Systems, said: "The team and I here at MIS are dedicated to making sure our clients give their tenants the very best level of service. We have liaised very closely with Gateway Housing Association to create a system that will work just as the organisation needs it to across their business and with daily tasks. Our system is resolving problems efficiently and costs can be driven down by offering digital alternatives to traditional methods".
Lynne added, "MIS Active Management Systems takes the time to understand our organisational needs and we're excited to see what the future holds as we continue to drive digital transformation across the business. We're delighted with the new portal and so are our residents".
Complete this form to request a demonstration of ActiveH.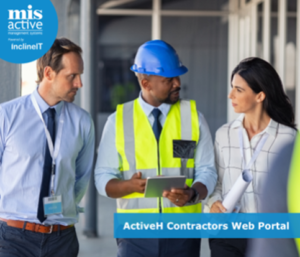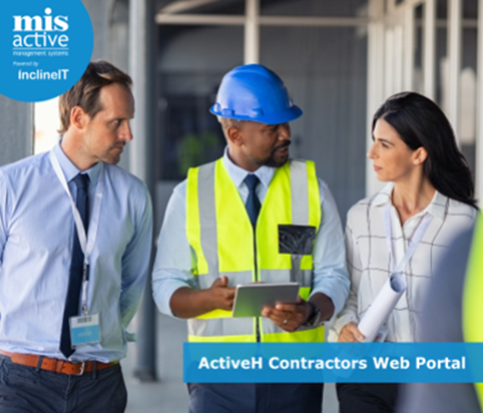 Blog
Contractors Web Portal Five years on from the Grenfell Tower disaster, the Building Safety Act 2022 became law in April, bringing changes to the way residential buildings are built and maintained, and new protections for leaseholders. Add to that ambitious net zero targets and the growing desire for housing organisations to achieve wider social value priorities only increases pressure on housing management teams who use outdated, legacy systems to manage their housing portfolio.  As the construction industry faces many more challenges such as keeping up with compliance regulations, reducing costs by effectively prioritising jobs and completing them to a high
Read More »
Sign up to our newsletter
Sign up today for hints, tips and the latest product news.