Customer Account Management Services at MIS-AMS can be used to streamline and improve the customer-supplier relationship, providing you with increased control and visibility over your projects.
Account managers are invaluable resources for housing providers. They help simplify processes, increase customer satisfaction, and develop positive relationships with you. 
Our Customer Engagement Team enables strong customer relationship management, providing a smooth customer onboarding journey, and a direct contact who monitors customer activity. 
The main purpose of these services is to provide customers with better control and access to their accounts, as well as to increase customer service.
Meet the Customer Engagement Team

Dan Garbett, Head of Customer Engagement
Dan has over 12 years experience working with MIS within the implementation team and customer engagement team. He previously worked within housing associations in the IT team, dealing with data migration, training and support of ActiveH.

Ian Nelson, Customer Engagement Manager
Ian Nelson has worked in the Housing Sector for over 20 years, mainly with the Housing Management and Housing Maintenance disciplines. He has a wealth of experience providing training on systems to housing associations and providing account management in previous roles before joining MIS.

Bernadette Taylor, Customer Engagement Manager
Bernadette has been with MIS for over 4 years, working within the Implementation Team and Customer Engagement Team. She previously worked within housing associations in the housing team and has a great understanding of the housing sector and the challenges and requirements.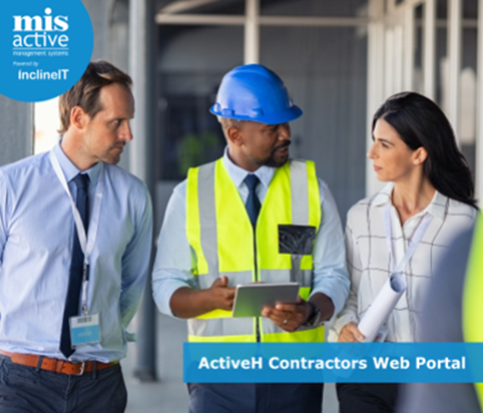 Blog
Contractors Web Portal Five years on from the Grenfell Tower disaster, the Building Safety Act 2022 became law in April, bringing changes to the way residential buildings are built and maintained, and new protections for leaseholders. Add to that ambitious net zero targets and the growing desire for housing organisations
Read More »
Sign up to our newsletter
Sign up today for hints, tips and the latest news at MIS-AMS.

By clicking 'Submit' you understand and agree to us using your information to respond to your enquiry and to email you further marketing communications from MIS-AMS. You can unsubscribe or change your email preferences at any time.